Pet Assisted Therapy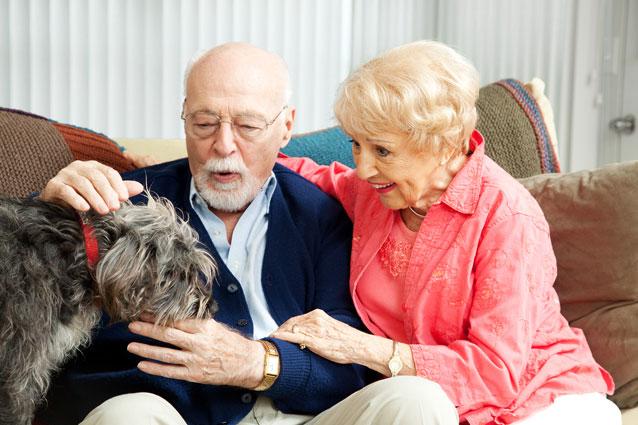 Animals are widely recognised as natural healers, providing unconditional love and a positive attitude to those in need.
While many of us don't have time to be full-time pet owners, or simply can't because of our job or living situations, there are other options out there.
Animal-assisted therapy is a wonderful option for those suffering with a wide range of medical conditions. These special pets are trained to be calm, comforting and obedient – providing all those who interact with them a sense of happiness. Studies even show that animals are able to boost the human body's production of pain-fighters and immune system healers.
Dr Dawn Marcus recently conducted a study at Pittsburgh Pain Clinic, where she measured the impact of a brief visit with a therapy ­dog in Fibromyalgia patients.
"Overall, pain severity was significantly reduced after a brief therapy dog visit. In fact, all measures including fatigue, stress level, calmness, and cheerfulness improved, not just pain. Slightly longer visits tended to produce better results in the pet therapy group, while cheerfulness and fatigue became worse as time increased for the waiting room group."
Dr Marcus believes that in order to truly improve one's health, patients need changes to their physical activity, eating habits, sleeping patterns and overall approach to stressors. By training a dog to behave accordingly, patients learn the skills necessary to rethink their current behaviours.
"Clinically meaningful pain relief was reported in 34% of the Fibromyalgia patients after the dog visit versus only 4% in the waiting room controls," says Marcus. "Effects did not appear to be substantially influenced by coexisting mood disorder symptoms."
While many healthcare providers may not yet be able to provide patients with dedicated therapy dogs, it is possible to reap the benefits of canine companions in other ways.
Don't be discouraged if you are not quite ready to have a full time pet. Be sure to reach out to your local animal shelter, as a possible volunteer. Even part-time petting and playing can be incredibly beneficial.