7 Tips For Travelling With Fibromyalgia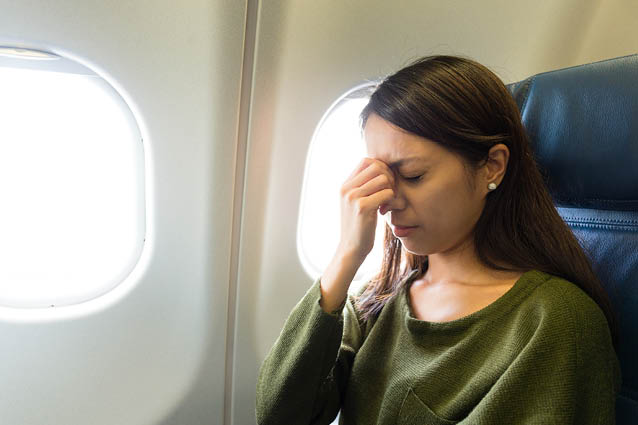 It's official: summer is here! For many, that means we get to plan action-packed itineraries and go on sun-soaked holidays abroad, spend time with family and friends being active. If you suffer with fibromyalgia, it's possible that you may not be well and able enough to join in with the fun and games. Chronic fatigue and widespread pain can put a halt on summer fun. 
But here at The Fibro Clinic, we believe that having fibromyalgia doesn't mean you should give up on going away on holiday or taking part in activities. So, below we've put together a selection of tips to help you beat fibromyalgia fatigue, pain and stress when you're travelling.
1. Relax – Research has shown that relaxation techniques can minimise fibromyalgia pain and also inflammation. We recommend creating a personalised playlist of soothing music to listen to during your journey. We also suggest working on some breathing techniques to help keep calm.
2. Dress Comfortably – Being comfortable whilst travelling is perhaps one of the most important things you can do. Make sure you pack loose, comfortable clothes and avoid lots of zippers and buttons that could cause skin irritation. Remember that the temperature on airplanes can be colder so make sure you pack additional layers so the cold doesn't cause a flare up.
3. Allow Yourself Time To Sleep – Lack of sleep increases fibromyalgia fatigue, which will make it harder to enjoy your holiday. Tempting as it is to pack in lots of sightseeing and activities, remember to allow plenty of time to sleep and recuperate from the day's activities. That might mean early nights and scheduling in a nap at the end of each afternoon. If you struggle to sleep in hotel beds you may also want to pack your own pillow.
4. Keep Moving – Being active is such an important part of managing fibromyalgia pain. Where possible, book into a hotel with a pool or gym facilities to make it easier to fit your exercise routine in. If this isn't possible, there are many stretches and exercises that can be done in the comfort of your own room.
5. Schedule Rest Periods – Pay attention to your body. It may be tempting to carry on but you know when you've had enough. In order to manage fatigue, it's important to schedule in rest breaks regularly throughout the day, no matter what you're doing. That could be a coffee break or a rest on a park bench. At each break it's also important to have a gentle stretch.
6. Pack Food – It's all too easy to grab a chocolate bar or fast food when you're peckish; being prepared with small, healthy, protein packed snacks will help to keep your energy levels more consistent and prevent crashing.  
7. Plan Comfortable Transport – Some modes of transport are less comfortable than others and could aggravate your condition. Anita, a long-time sufferer of fibromyalgia says: 'Travelling by public bus is worst for me. If I need to travel I try to go by train as it's a much smoother journey and easier on my body.' Wherever possible, travel as comfortably as you can.
But the most important thing about travelling is not to worry too much. Small changes can make all the difference and make your experience much easier and more comfortable but don't forget to enjoy it!
Here at The Fibro Clinic, we are always working towards providing our patients with the latest research and treatments available to help in their journey with fibromyalgia. We believe small changes and a multidisciplinary approach to treatment can make big changes in the lives of our patients. 
To talk to us at The Fibro Clinic or book a consultation, simply call us on 020 7118 0350.